Lime Design's love for pets has made some of the best pet products on the market. With a team of experts who are also pet owners, the company has been able to create innovative and high-quality pet products that meet the needs of every pet owner. Lime Design's expertise in developing pet products is reflected in the range of products that they offer. From doggy waste bags to feeding bowls and pet collars, Lime Design has no limitations to creating something very special for you and your furry friends.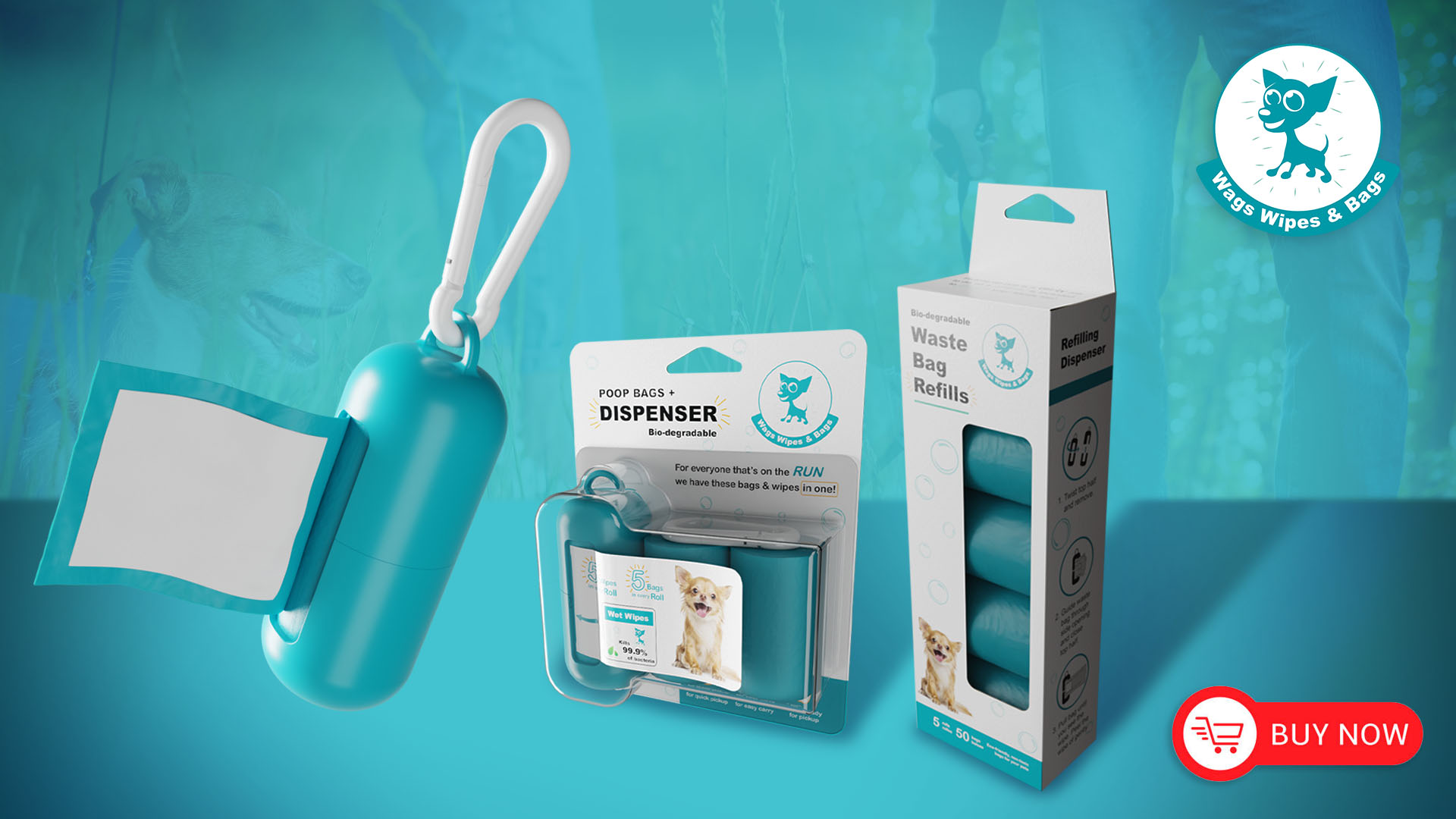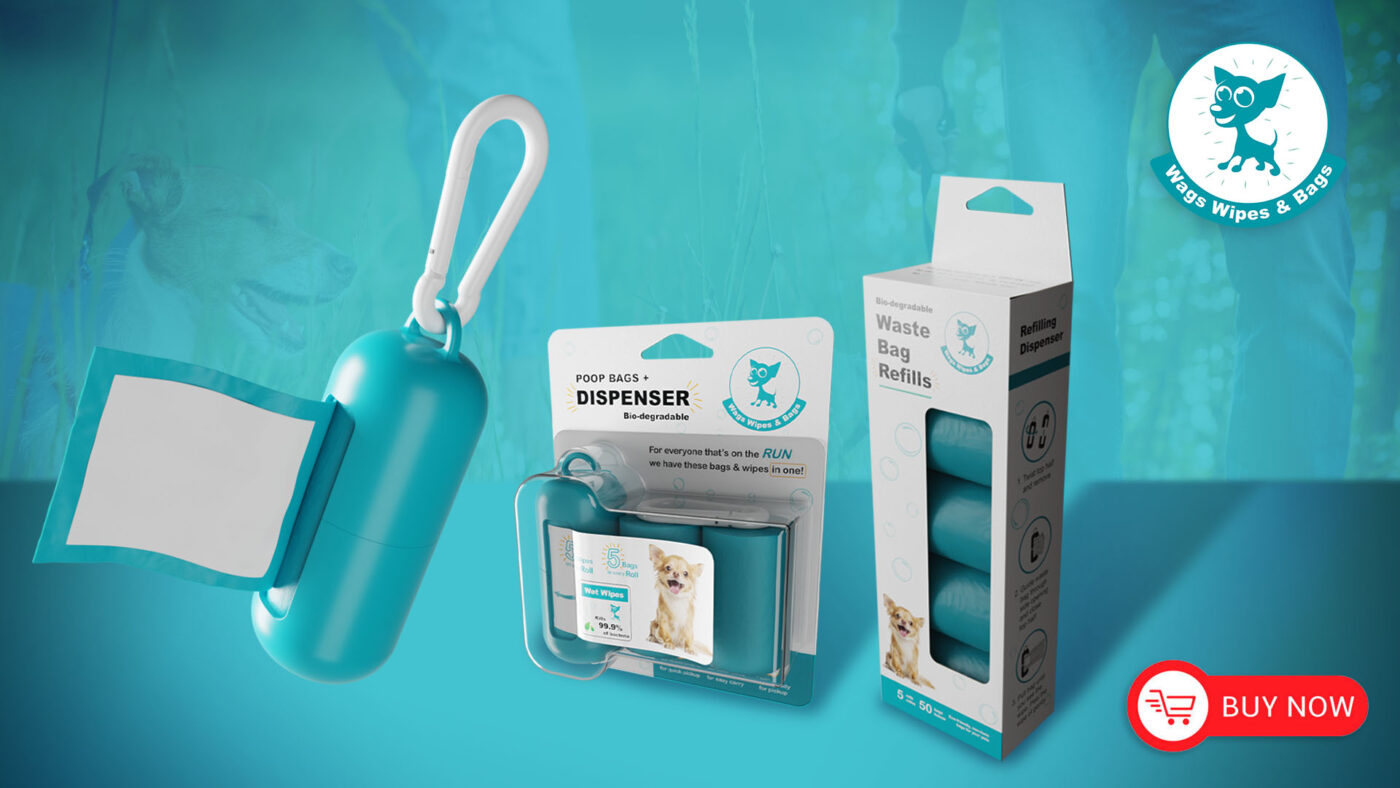 The Perfect Companion for Clean and Hassle-Free Dog Walks
Dog walks are a delightful bonding experience, but dealing with pet waste can sometimes be a messy and unpleasant task. Wags Wipes & Bags is a revolutionary doggy waste bag dispenser that goes beyond just collecting waste. With the added convenience of dispensing wet wipes, this innovative tool ensures that your hands stay clean and fresh after every pickup.
Two-In-One Convenience
Wags Wipes & Bags combines the functionality of a waste bag dispenser with the added benefit of wet wipes, all in one compact and user-friendly device. With this innovative tool, you no longer need to carry separate items for waste collection and hand cleaning. It simplifies your dog walking routine, allowing you to effortlessly handle waste and keep your hands clean with just one convenient dispenser.
Environmentally Friendly
Wags Wipes & Bags is committed to promoting sustainability and reducing environmental impact. The waste bags provided are biodegradable and eco-friendly, ensuring that you can dispose of them responsibly. By choosing this eco-conscious solution, you contribute to a cleaner environment and help protect the places you and your furry friend love to explore.
Portability and Ease of Use
Designed with convenience in mind, Wags Wipes & Bags is lightweight and easily portable, making it an ideal companion for your dog walks. Its compact size allows for effortless attachment to your leash, belt, or bag, ensuring that it is always within reach whenever you need it. The simple one-handed operation ensures a seamless and hassle-free experience during waste collection and hand cleaning.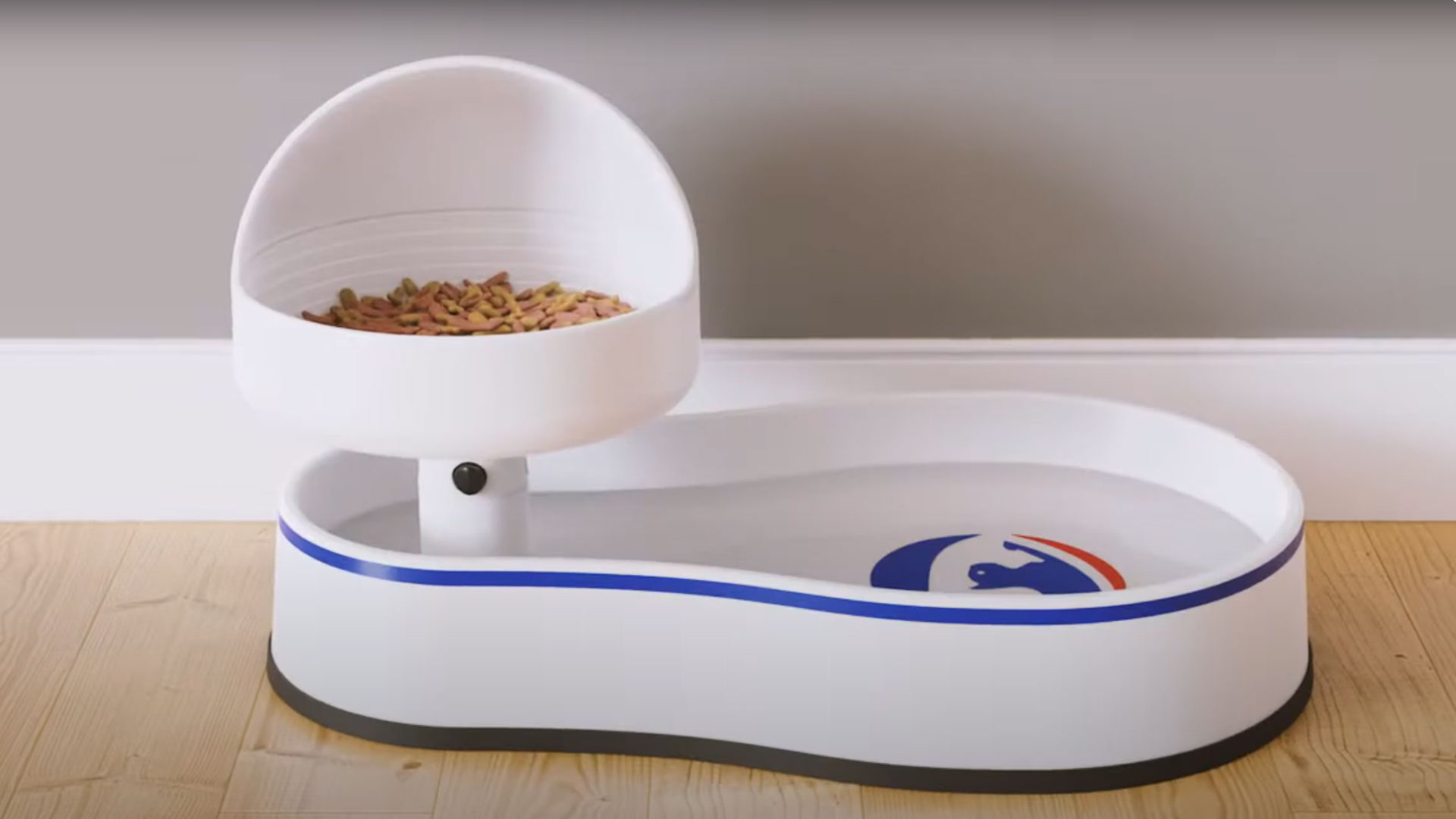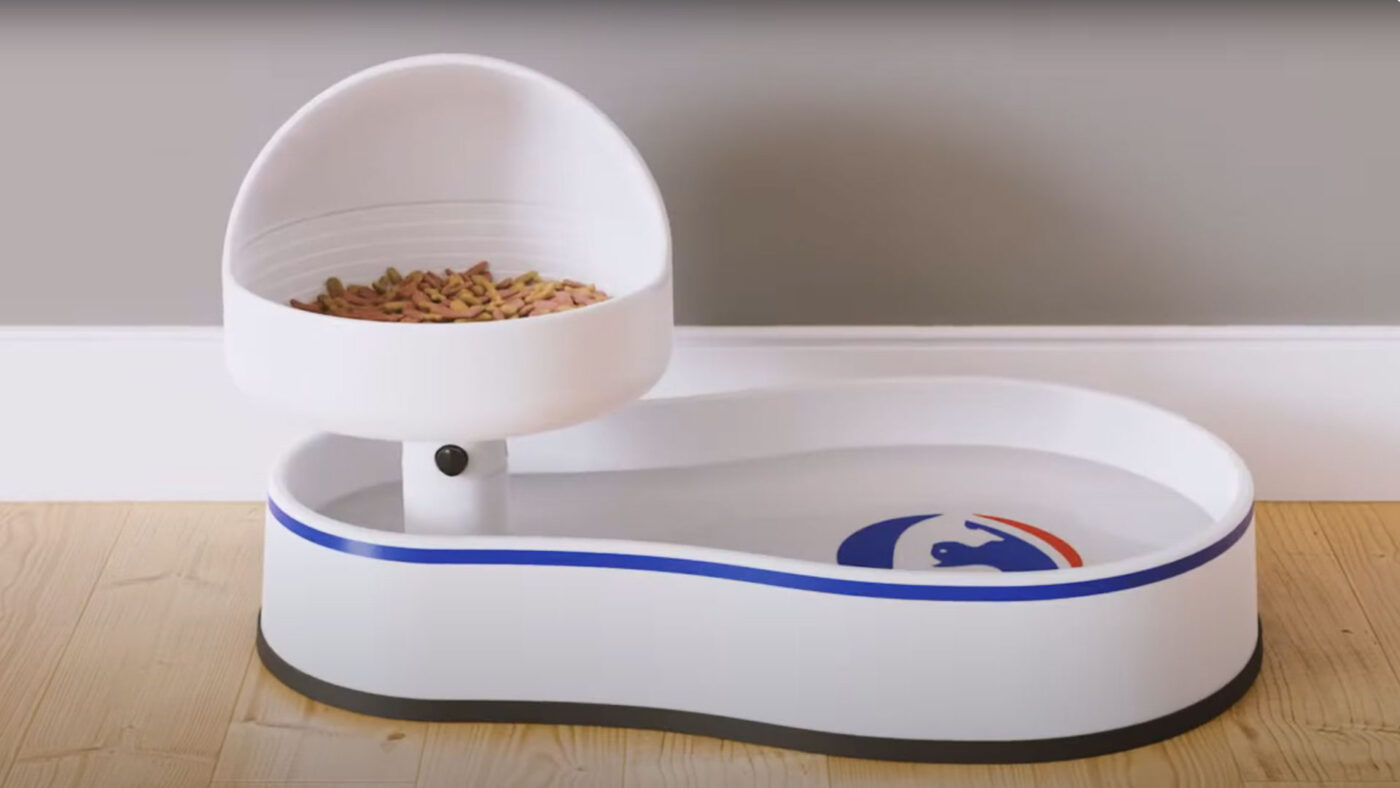 Ani-Moat Feeder
Mealtime for our furry friends should be a hassle-free experience that prioritizes cleanliness, convenience, and their overall well-being. Introducing the Ani-Moat Feeder, a revolutionary device that combines food and water serving capabilities while addressing common challenges such as ant or insect infestations and messy eating.
Anti-Infestation Moat
Ants and insects invading pet food or water bowls can be a persistent problem, compromising cleanliness and causing frustration. The Ani-Moat Feeder puts an end to these aggravations by utilizing an anti-infestation water moat. Its design effectively keeps ants and insects at bay, ensuring that your pets' meals remain uncontaminated and free from unwanted intruders.
Anti-Vomit Elevated Food Bowl
Some pets are prone to digestive issues, and elevated feeding bowls can help alleviate problems such as vomiting. The Ani-Moat Feeder includes an elevated food bowl, promoting better digestion and reducing the risk of regurgitation. By providing a comfortable and ergonomically designed feeding position, this feeder enhances the overall dining experience for your pets.
Machine Washable
Maintaining a clean and hygienic feeding environment is crucial for the health and well-being of our pets. The Ani-Moat Feeder simplifies the cleaning process with its machine washable design. You can easily disassemble the feeder and place it in the dishwasher for a thorough cleaning, eliminating the need for manual scrubbing and ensuring that your pets' meals are served in a safe and sanitary manner.
Removable Multi-Directional Bowl and Slip-Resistant Bottom
The Ani-Moat Feeder takes pet comfort and safety to the next level with its removable multi-directional bowl. This feature allows you to adjust the bowl's position according to your pets' preferences, ensuring easy access to food and water. Additionally, the feeder is equipped with a slip-resistant bottom, preventing accidental spills or movement during mealtime and providing stability for your pets.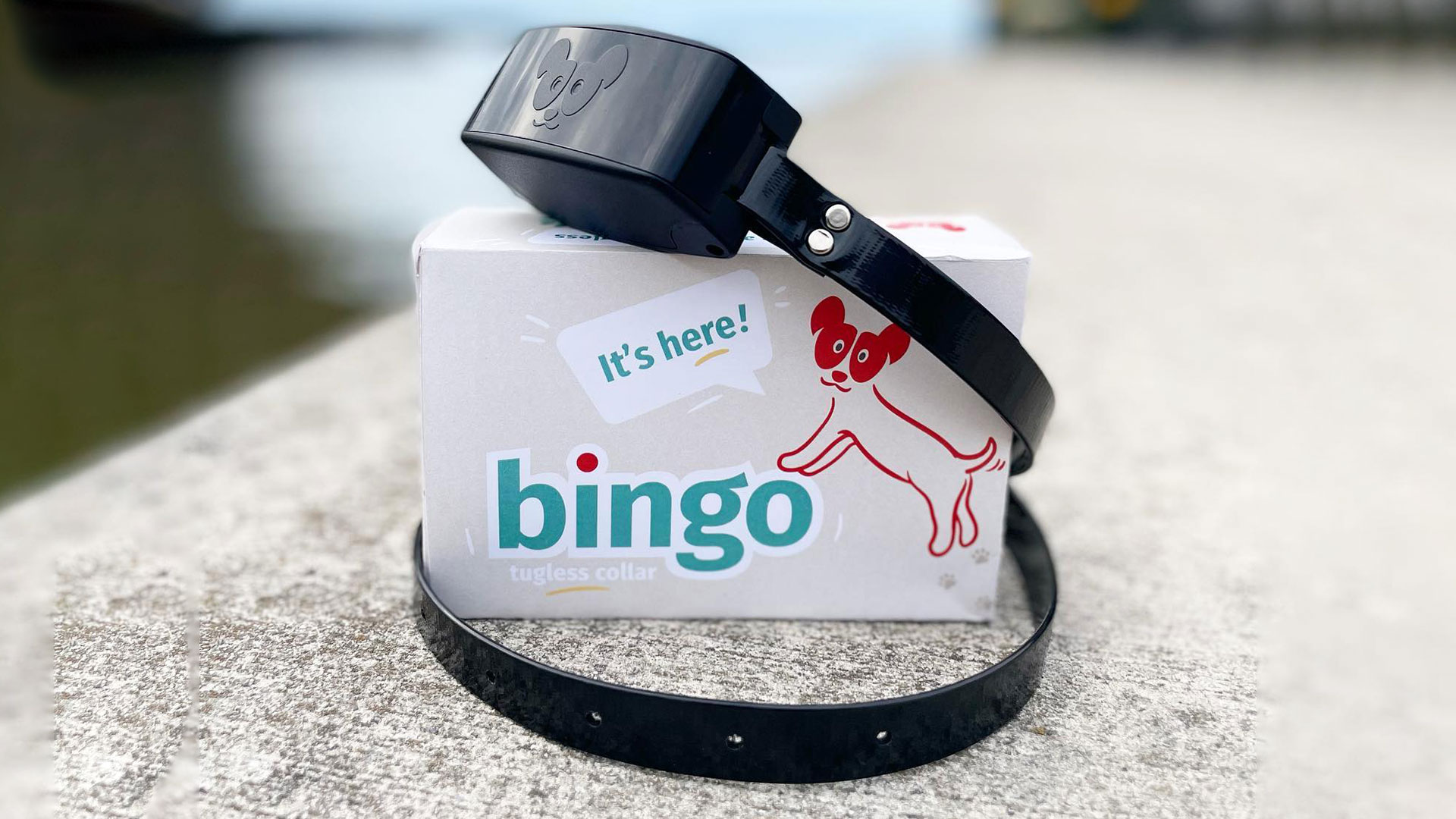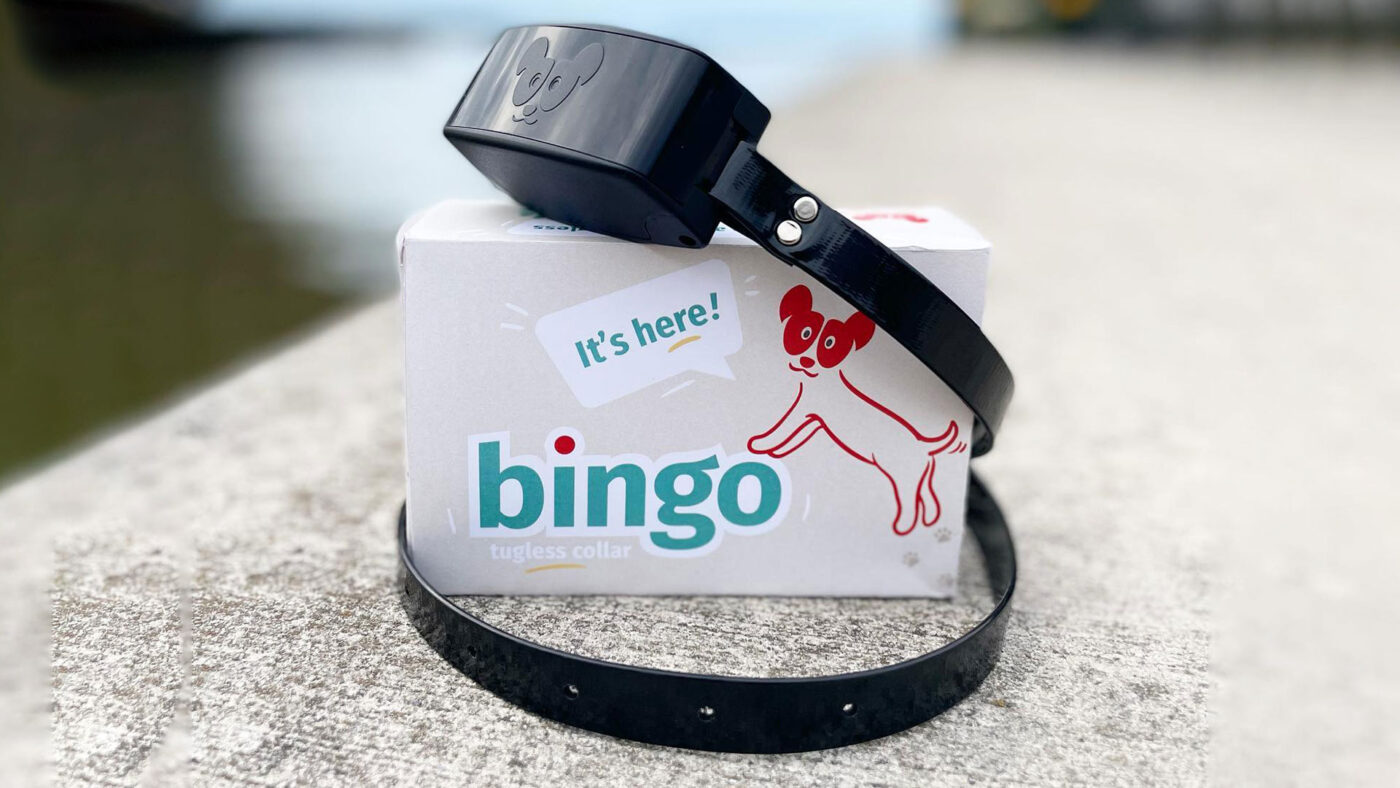 Click here to purchase your Bingo Tugless Collar
A Gentle and Effective Training Solution
Training our beloved dogs is a rewarding but often challenging endeavor. Traditionally, dog owners have relied on training collars that deliver shocks or uncomfortable sensations to discourage pulling behavior. However, there is now a revolutionary alternative that brings an end to guilt, anxiety, and the need for physical corrections. Enter Bingo Tugless Collar, the only dog collar that combines gentle vibrations with a proprietary design to do the training for you. In this blog, we will explore the unique features of Bingo Collar and how it offers a kinder and more effective way to correct pulling behavior while maintaining a strong bond with your furry companion.
Good Vibrations
Unlike some traditional shock collars, Bingo Tugless Collar operates on the principle of gentle vibrations. This innovative approach ensures that your dog receives correction without experiencing discomfort or distress. The collar detects pulling behavior and responds with a subtle vibration, providing a gentle reminder to your dog that they need to ease up on the leash. This method is both effective and humane, allowing you to train your dog while preserving their trust and happiness.
Proprietary Design for Seamlessness
Bingo Collar stands out from other training collars due to its unique and convenient design. The transmitter and receiver are seamlessly integrated into a sleek and stylish collar, eliminating the need for separate devices. This all-in-one design simplifies the training process, allowing you to focus on the joys of walking your dog without the added burden of handling multiple tools or gadgets.
A Kinder Training Alternative
Bingo Tugless Collar revolutionizes the way we train our dogs, providing a kinder, gentler, and more effective solution for correcting pulling behavior. With its unique combination of gentle vibrations, seamless design, guilt-free training, and anxiety reduction, Bingo Collar transforms the training experience into a harmonious and joyful journey for both dog and owner. Say goodbye to traditional shock collars and embrace the innovative approach of Bingo Tugless Collar, where training becomes an act of love and understanding.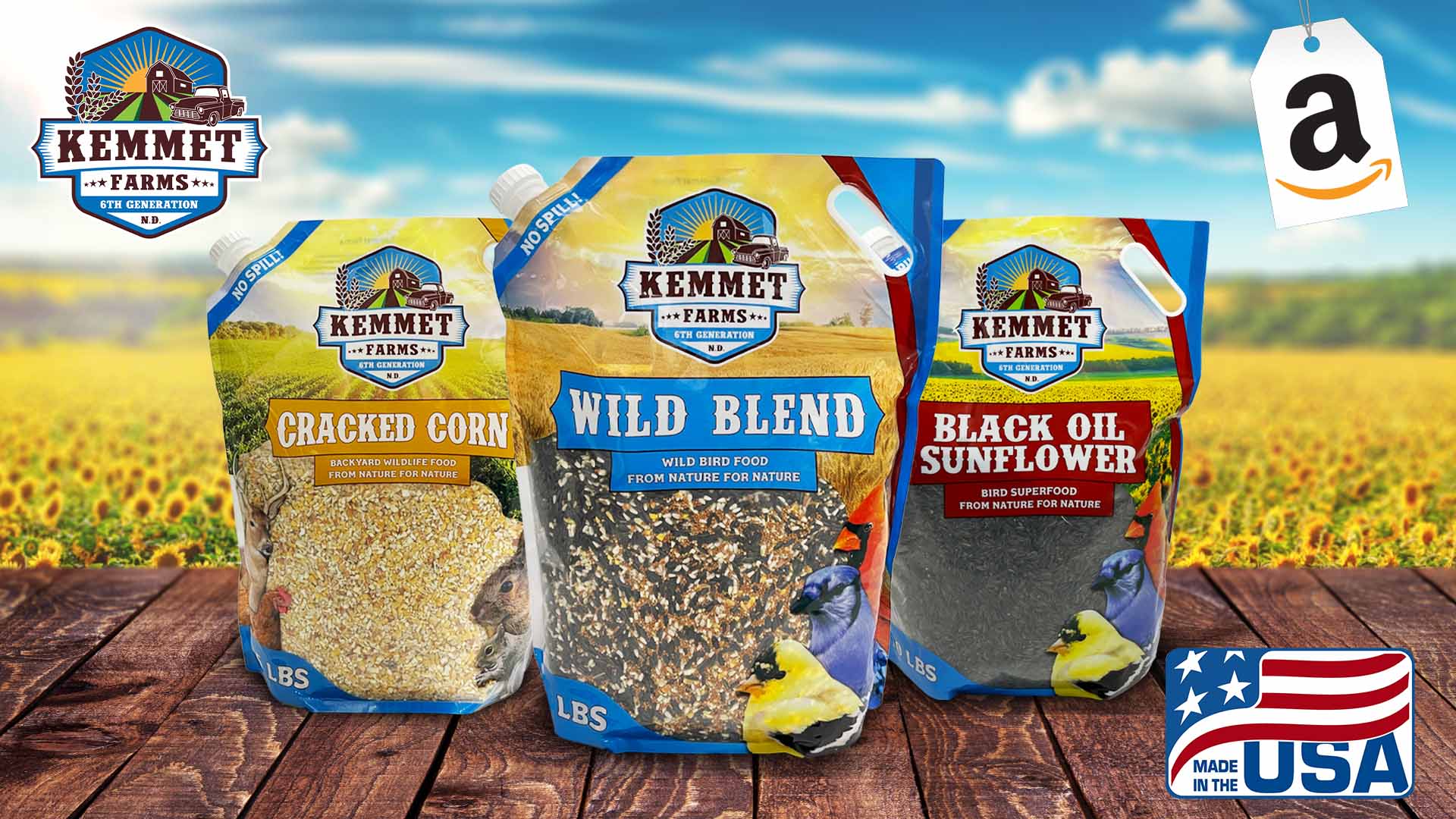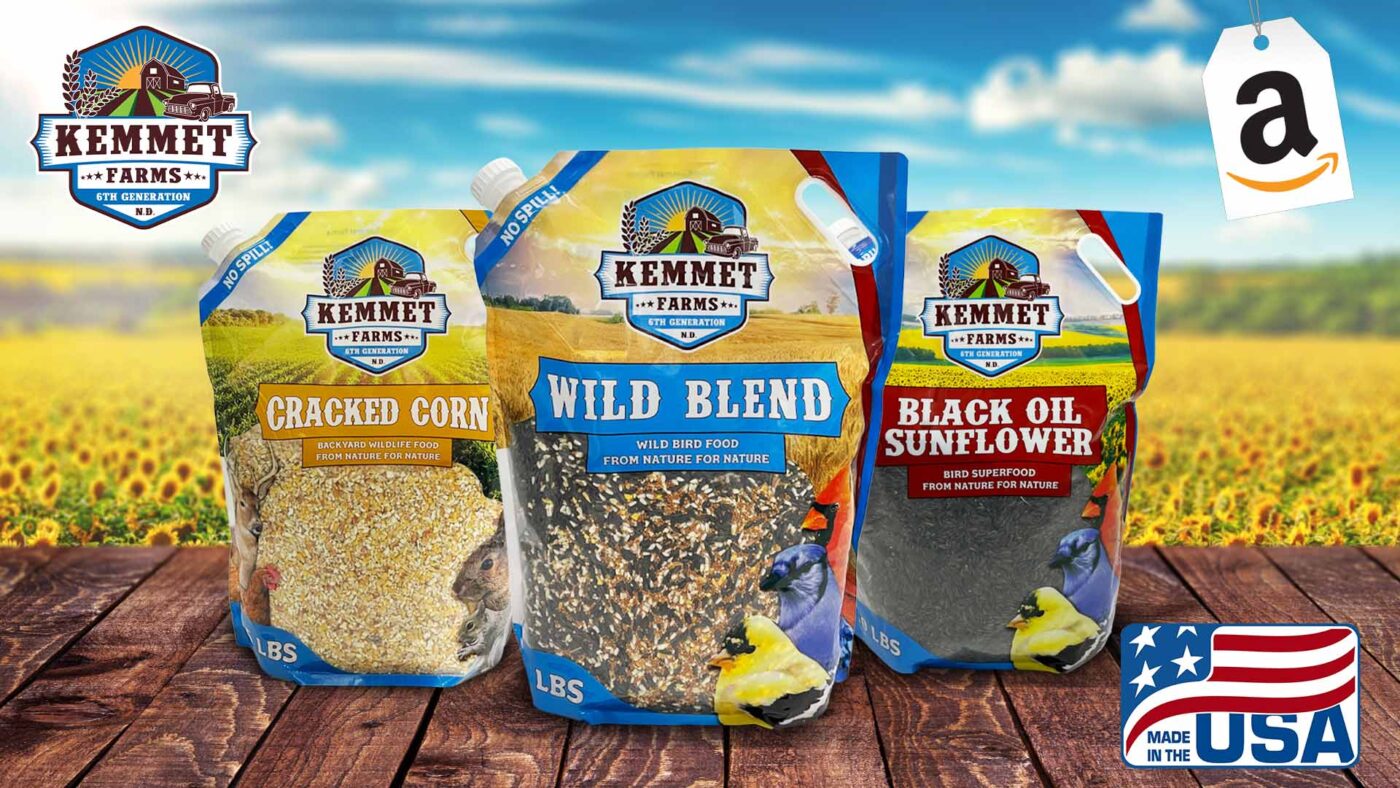 Click the links below to purchase your Kemmet Farms blends
Black Oil Sunflower (click here)
Kemmet Farms
As a cherished family-owned farm, Kemmet Farms takes pride in producing a diverse range of bird feeds, including cracked corn, wild blend, and black oil sunflower.
Therapy and Relaxation
Bird feeding has long been known to provide a therapeutic and relaxing experience. Watching colorful birds fluttering around feeders can be a calming and soothing activity. It helps individuals find solace in nature, promoting a sense of well-being and reducing stress levels. Kemmet Farms recognizes the importance of these peaceful moments and aims to enhance them by providing high-quality bird feeds that attract a variety of bird species. 
Learning Bird Behavior and Identification
Feeding birds offers a unique opportunity to learn about their behavior and identification. By observing their feeding habits, flight patterns, and distinctive features, enthusiasts can deepen their understanding and appreciation for the avian world. The bird feeds can attract a diverse range of species, creating a vibrant ecosystem for birdwatchers to explore and study. 
Winter Survival For Urban Birds
Bird feeding plays a crucial role in supporting bird populations during harsh winter months, especially in urban environments where food sources may be scarce. Providing bird feeds ensures that our feathered friends have a reliable source of nutrition, helping them survive the cold and thrive in urban settings. The specialized blends help cater to the specific dietary needs of these urban birds, ensuring their well-being throughout the winter season.
Solving the Squirrel Challenges  
While bird feeding brings joy to many, it often attracts unwanted visitors, such as squirrels. These furry little acrobats can quickly deplete bird feeders, leaving little for the intended avian beneficiaries. Kemmet Farms has developed special blends that deter squirrels while still attracting a wide variety of birds. These squirrel-resistant blends ensure that the feathered friends receive their fair share of nourishment while keeping mischievous squirrels at bay.
A Harmonious Relationship Between Humans and Nature
Kemmet Farms reflects their commitment to fostering a harmonious relationship between humans and nature. Whether it's finding solace in nature, learning about bird behavior, or aiding the survival of urban birds, Kemmet Farms' products have a positive impact on both individuals and the avian community.
Lime Design Product Development


When it comes to designing and developing pet products, Lime Design stands out as one of the top product development companies in the industry. Being that most of our members are pet owners as well, we understand the needs specifications of both pets and their owners. Our commitment to creating products that prioritize both the comfort and safety of pets, as well as the satisfaction of their owners, sets us apart from other product development companies. 
The team at Lime Design understands that pet products should go beyond functionality and aesthetics. We've recognized the deep bond between pets and their owners and we always strive to create better products that enhance this relationship. 
Whether you are a pet owner seeking the best products for your furry friend or an entrepreneur looking to create the next big thing in the pet industry, Lime Design is your go-to product development team. With our expertise on pet comfort, safety, and owner satisfaction, Lime Design has the expertise and creativity to bring your vision to life and create the best new pet product on the market. Lime Design turns your pet product ideas into reality and elevate the lives of both pets and their devoted owners.