In the heart of Downtown Hollywood, Florida, a remarkable mural stands tall, capturing the spirit of innovation and the indomitable human spirit. Lime Design, a prominent product development company, has adorned the side of their building with a stunning mural featuring four legendary figures: Nikola Tesla, Albert Einstein, Katherine Johnson, and Elon Musk.
This captivating artwork serves as a tribute to the brilliance and groundbreaking achievements of these visionary inventors, while also symbolizing Lime Design's commitment to fostering the next generation of creators and innovators.
Here are some of the most renowned inventors who created world-changing inventions that have transformed our lives and shaped the course of history.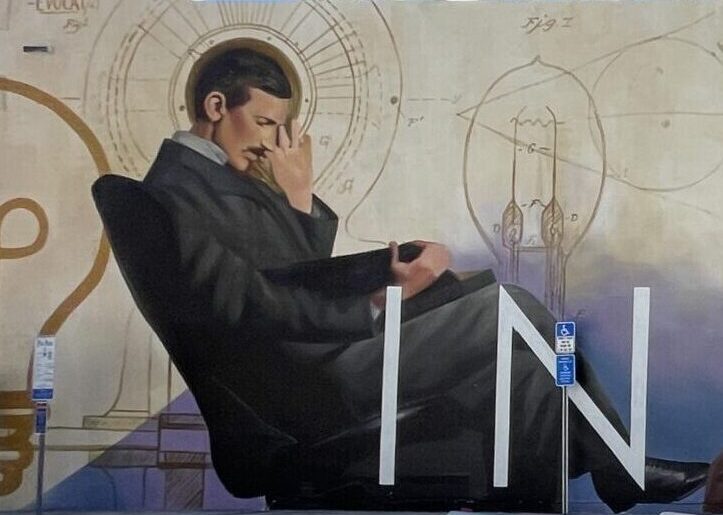 A Visionary Genius Who Electrified the World
 Nikola Tesla, often referred to as the "Father of Alternating Current," was a visionary inventor and electrical engineer who revolutionized the way we harness and utilize electricity. His remarkable contributions and inventions have left an indelible mark on the modern world. In this blog, we will explore the life and achievements of Nikola Tesla, highlighting his groundbreaking discoveries and enduring legacy.
Alternating Current (AC) Power System
One of Tesla's most significant contributions was the development of the alternating current (AC) power system. Unlike the direct current (DC) system championed by Thomas Edison, Tesla's AC system allowed for the efficient transmission of electricity over long distances. This breakthrough transformed the field of electrical power distribution, making it possible to bring electricity to homes, businesses, and industries on a large scale.
Tesla Coil and Wireless Power Transfer
Tesla is widely known for his invention of the Tesla coil, a high-voltage resonant transformer. The Tesla coil not only enabled the wireless transmission of electricity but also facilitated groundbreaking experiments in electrical lighting, wireless communication, and scientific research. Tesla's vision of wireless power transfer laid the foundation for modern technologies such as radio, wireless telegraphy, and even the principles behind wireless charging we see today.
Induction Motor
Tesla's invention of the induction motor revolutionized industrial machinery and paved the way for the widespread use of electric power in factories, transportation, and other industries. The efficiency and reliability of Tesla's motor design played a crucial role in the electrification of society, driving economic progress and transforming the way we live and work.
Remote Control and Robotics
Tesla's innovative mind extended beyond electricity and power systems. He made groundbreaking advancements in remote control technology, envisioning its applications in various fields, including robotics. Tesla's work on remote control laid the foundation for future developments in areas such as unmanned vehicles, automated systems, and even the emergence of modern-day drones.
Tesla's Wardenclyffe Tower and Wireless Communication
One of Tesla's most ambitious projects was the Wardenclyffe Tower, an enormous wireless transmission station intended to provide worldwide wireless communication and even free energy. Although the project was not completed, it demonstrated Tesla's far-reaching vision and his belief in the power of wireless communication to connect people across the globe.
Contributions to Science and Humanity
Beyond his inventions, Tesla's contributions to science and humanity continue to inspire generations. He conducted extensive research in various fields, including electrical engineering, physics, and mechanics. Tesla's passion for advancing knowledge and improving the human condition earned him admiration and respect from his contemporaries and continues to inspire scientists, inventors, and innovators today.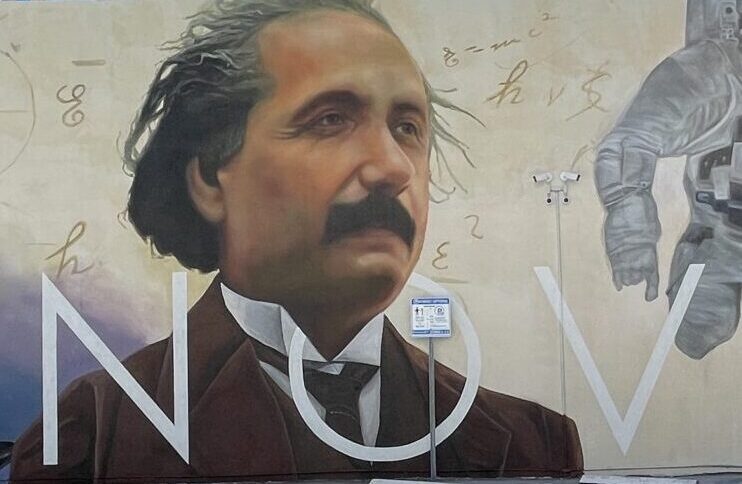 Unveiling the Mind of a Genius and Revolutionary Physicist
Albert Einstein, the iconic physicist and Nobel laureate, is widely regarded as one of the greatest scientific minds in history. His groundbreaking contributions to theoretical physics and his revolutionary theories continue to shape our understanding of the universe. In this blog, we will delve into the life, achievements, and enduring legacy of Albert Einstein, unraveling the brilliance of a man who forever changed the landscape of science.
Theory of Relativity
Einstein's most famous work, the theory of relativity, completely transformed our understanding of space, time, and gravity. The special theory of relativity, published in 1905, introduced the concept that the laws of physics are the same for all observers in uniform motion. The general theory of relativity, published in 1915, proposed a new understanding of gravity, viewing it as a curvature of space-time caused by the presence of mass and energy. Einstein's theories revolutionized physics, inspiring further research and leading to significant advancements in cosmology and astrophysics.
Mass-Energy Equivalence (E=mc²)
Einstein's famous equation, E=mc², is perhaps the most widely recognized equation in physics. It represents the equivalence of mass and energy, stating that mass can be converted into energy and vice versa. This groundbreaking insight formed the basis of nuclear energy and laid the foundation for the development of atomic power and the theory of nuclear fission.
Photoelectric Effect and Quantum Theory
Einstein's work on the photoelectric effect, for which he was awarded the Nobel Prize in Physics in 1921, played a vital role in the development of quantum theory. His explanation of the photoelectric effect, which demonstrated the particle-like nature of light, challenged the prevailing wave theory of light and contributed to the understanding of quantum mechanics. This work paved the way for future breakthroughs in quantum physics and the advent of modern technologies such as lasers and semiconductors.
Special Contributions to Cosmology and Gravitational Waves
Einstein's general theory of relativity also provided a theoretical framework for the study of cosmology and the behavior of the universe on a grand scale. His predictions of phenomena such as gravitational waves, which were confirmed a century later in 2015, opened up new avenues of exploration and shed light on the nature of space-time and the cosmic evolution of our universe.
Humanitarian Efforts and Advocacy for Peace
Beyond his scientific achievements, Einstein was an ardent advocate for peace and social justice. During a tumultuous era marked by two world wars, he used his platform to speak out against militarism, nationalism, and the use of nuclear weapons. Einstein's commitment to peace and his belief in the power of education and international cooperation earned him admiration and respect as a global humanitarian.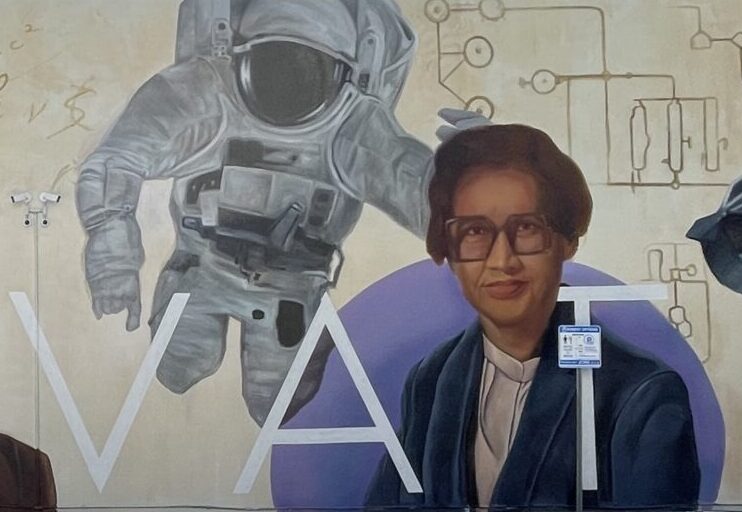 The Hidden Figure Who Reached for the Stars
Katherine Johnson, a brilliant mathematician, and space scientist, played a crucial role in the success of NASA's early space missions. Despite facing numerous challenges as an African-American woman in a predominantly male and racially segregated field, Johnson's remarkable contributions to the space program broke barriers and inspired generations. In this blog, we will explore the life, achievements, and lasting impact of Katherine Johnson, a true pioneer and an unsung hero of space exploration.
Trailblazing Mathematician
Johnson's exceptional mathematical abilities were evident from an early age. She excelled in school, demonstrating a remarkable aptitude for numbers and equations. Her talent led her to become one of the first African-American students to integrate West Virginia's graduate schools, where she pursued advanced studies in mathematics.
NASA and the Mercury Missions
In 1953, Katherine Johnson joined NASA's predecessor, the National Advisory Committee for Aeronautics (NACA), as a research mathematician. Her calculations and analytical skills proved indispensable to the success of the Mercury space program. Johnson played a pivotal role in calculating trajectories, launch windows, and re-entry paths for the early manned missions, earning the respect and trust of her colleagues.
Calculating the Path to the Moon
Johnson's mathematical expertise continued to shine during NASA's Apollo program. Her calculations were critical in ensuring the safe return of the Apollo 11 astronauts, including the precise calculations necessary for the lunar module's rendezvous and docking with the command module. Her work helped pave the way for the historic moon landing and subsequent lunar missions.
Contributions to Space Exploration
Johnson's work extended beyond trajectory calculations. She made significant contributions to various aspects of spaceflight, including developing new algorithms, working on navigation systems, and solving complex problems related to spacecraft orbits and orbits of celestial bodies. Her meticulous calculations and attention to detail were instrumental in advancing the field of space science and exploration.
Legacy and Recognition
Despite facing racial and gender discrimination, Katherine Johnson's perseverance and exceptional abilities eventually gained recognition. Her contributions were acknowledged by her colleagues and superiors at NASA, although her work often went uncredited in the public eye. In recent years, Johnson's story gained broader recognition through the book "Hidden Figures" and its subsequent film adaptation, which shed light on the untold stories of the brilliant African-American women mathematicians who played a vital role in the early days of NASA.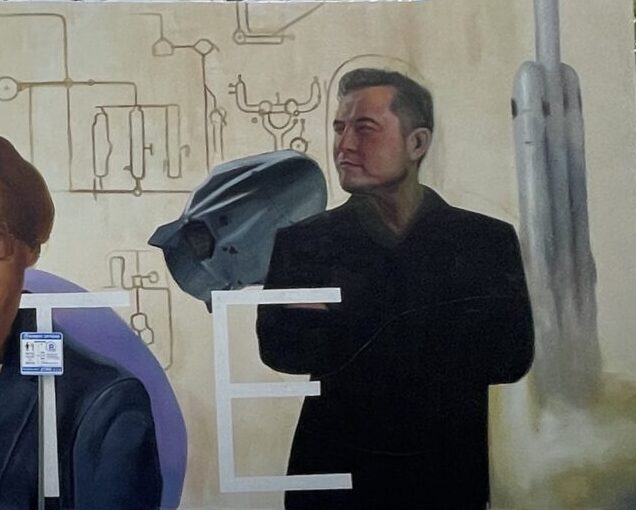 A Visionary Innovator Shaping the Future
Elon Musk, a name synonymous with innovation and entrepreneurship, has emerged as one of the most influential figures of the 21st century. From electric cars to space exploration, Musk's relentless pursuit of revolutionary ideas has redefined industries and inspired a generation. In this blog, we will delve into the life, accomplishments, and lasting impact of Elon Musk, highlighting his transformative contributions to technology, energy, and space exploration.
Electric Mobility with Tesla
Elon Musk co-founded Tesla Motors in 2003, with a vision to accelerate the world's transition to sustainable transportation. Under his leadership, Tesla became a pioneer in electric vehicle (EV) technology, producing high-performance electric cars that shattered industry expectations. Musk's commitment to innovation, coupled with his determination to make EVs accessible, has played a significant role in popularizing electric mobility and driving the shift toward a greener future.
Revolutionizing Space Exploration with SpaceX
SpaceX, founded by Musk in 2002, is revolutionizing the aerospace industry with its ambitious goal of making space travel more accessible and affordable. Through groundbreaking achievements like the development of reusable rocket technology and the successful launch and retrieval of Falcon rockets, SpaceX has significantly reduced the cost of space exploration. Musk's audacious vision of colonizing Mars and making humanity an interplanetary species has inspired a new era of space exploration.
Clean Energy Solutions with SolarCity and Tesla Energy
Recognizing the urgent need for sustainable energy solutions, Musk played a key role in establishing SolarCity, a solar energy services company aimed at promoting clean and renewable energy sources. Additionally, Tesla Energy offers innovative energy storage solutions, such as the Powerwall and Powerpack, which harness renewable energy and provide backup power. Musk's integration of electric vehicles, solar energy, and energy storage systems is transforming the way we generate, store, and consume energy.
Hyperloop and Transportation Innovation
In an effort to revolutionize transportation, Musk conceptualized the Hyperloop, a high-speed transportation system that utilizes low-pressure tubes to transport passengers at incredible speeds. While Musk himself is not directly involved in its development, his vision has sparked the imagination of engineers and innovators worldwide, propelling the exploration of alternative transportation systems for a more efficient and sustainable future.
Neuralink and the Pursuit of Brain-Machine Interfaces
Musk's futuristic ventures extend even to the realm of neurotechnology. Through Neuralink, a company he co-founded, Musk aims to develop implantable brain-machine interfaces that could enhance human cognitive capabilities and potentially address neurological conditions. By merging the human brain with artificial intelligence, Neuralink has the potential to unlock new possibilities for medical treatments and human-machine interactions.